Chip Ford's CLT Commentary
Here they come at us again for another bite from our wallets. The Gimme Lobby brigade and its government employment unions are mustering again for another assault on taxpayers. More Is Never Enough (MINE)!
We're still waiting for that 22-year old "temporary" income tax hike to roll back to its traditional 5 percent -- despite a resounding ballot question win eleven years ago to drag it back down -- "frozen temporarily" two years later. Still the leeches and bloodsuckers continue to trash democracy and the vote. They are determined to take our money and our vote away.
If you're not familiar with longtime Gimme Lobbist Judy Meredith or haven't heard of her OneMassachusetts organization, a few Blasts From The Past follow:
CLT UPDATE - Dec. 17, 2008
The more things change the more they remain the same

Veteran human services lobbyist Judy Meredith, who is organizing an umbrella group of progressive groups behind new revenues, estimated that adding a penny per dollar to the sales tax would generate $692 million and bumping the income tax by a percentage point would raise $2.15 billion. Meredith said the attention paid to the decay of physical infrastructure should extend to imperiled social structures like safety-net services.

"What I'm looking for, frankly, is someone to champion the notion of thoughtful comprehensive tax reform that raises new revenues," Meredith said. "And we need a package of stuff that's fair, that's adequate, and that's easy to administer."

Of the income and sales taxes, Meredith said, "Those are the two broad-based taxes that we're looking at, that people are beginning to whisper about ... It's time to talk out loud about it." ...
Judy Meredith and her OneMassachusetts got their first bite in 2009, with the sales tax increase:
New year brings push for new taxes
by Barbara Anderson
The Salem News - Jan. 10, 2009

Judy has founded "ONE Massachusetts" which states on its Web site: "Our neighbors voted against Question 1 ... because voters understand the direct connection between the health of our communities and the revenues that we use to support their public structures."

The ONE Massachusetts Network has been conducting a "statewide debriefing project to learn more from our communities and organizational members: Which public structures do you rely and place value on, and where do those structures need improvement? What sort of changes need to be made to restore your faith that an increase in taxes would be spent wisely and collected fairly?"

CLT UPDATE - Apr. 28, 2009
House Dems hike sales tax 25% for $900 million more
108 Reps give taxpayers middle-finger Beacon Hill salute

Lobbyists lingered in the State House yesterday, stopping lawmakers in the halls and urging them to reject tax hikes. On the other side of the issue, advocates for the homeless and mentally ill marched with union officials, filling the corridors with chants of "Raise Revenues! Stop the cuts!" ...

The advocates for social services spending - also well organized, but louder - said they did not particularly care what taxes were increased to save programs.

"We're not calling for a specific proposal," said Carl Nilsson, spokesman for Neighbor to Neighbor, a group of 20 organizations that represent low-income families. "We're urging legislators to raise significant revenue in the fairest way possible." ...

Judy Meredith, a longtime human services lobbyist, also took a fresh approach with onemassachusetts.org, a website that urges residents and advocates to contact their legislators and organize their friends through Facebook and Twitter.

"We're doing a virtual rally," Meredith said.
There were dueling columns in The Boston Globe on Oct. 25, 2009, the first by Joan Vennochi, "The tax brigade builds..."
A well-organized group of passionate liberals begging him to resurrect a concept that every governor since Michael Dukakis tried to bury.

Taxachusetts....

"We have spent 300 years in this state building the public structures that educate our children, keep our water clean, protect our environment, and protect the elderly and the disabled,'' said Judy Meredith, a longtime human services lobbyist. "We need the resources to repair them and reform them.''

Meredith and her group, ONE Massachusetts, is calling upon like-minded citizens to e-mail Patrick this week and demand "balance'' - what they define as "a combination of federal funds, rainy day funds, minimum cuts, and more revenue options.''

About 2,500 community activists are part of the ONE Massachusetts network.
This was countered by the Globe's token conservative columnist, Jeff Jacoby, in "...so who will save us now?"
Were it not for CLT, Massachusetts taxpayers and businesses would be forking over far more of their wealth to the tax man than they do. In addition to blocking graduated tax rates and reining in property taxes, CLT forced the repeal in 1986 of an income surtax enacted under Governor Michael Dukakis and led a successful ballot campaign in 2000 to roll back state income taxes. Though it hasn't won every battle, it has never shied from the battlefield.
For more information on Judy Meredith on the CLT website, CLICK HERE.
The Meredith cabal, the Gimme Lobby and government employee unions, got the sales tax hike and are back for more, more, always more.
Now they're coming for an income tax hike.
They lust for a graduated income tax -- their long-range ultimate goal, though it's been defeated by the voters six times over the past few decades. That's what we call the divide-and-conquer endless tax hike. If we taxpayers are ever split into different income brackets, then hiking one at a time -- never reaching a critical mass backlash -- will never end. But that would require a constitutional amendment and take years just to get onto the ballot for voters to decide.
So in the meantime, the immediate target is another hike in the income tax for everyone -- everyone who pays taxes that is.
---
Remember when we had the "temporary" income tax rollback on the ballot, when all we heard from that same Gimme Lobby and government employee unions was that they "didn't need or want it"?
After we won on Election Day 2000 with our 60-40 percent vote, CLT filed a bill for a "voluntary income tax check-off," so all those who purportedly didn't need or want the tax cut wouldn't have to take it -- against their conscience. Much to our surprise the Legislature adopted and passed it into law; put the opportunity on every state income tax reporting form.
They who expressed not needing or wanting it haven't had to take is since filing their 2002 income tax return.
Year after year since, the results have been enlightening to say the least!
HISTORY OF CLT'S VOLUNTARY TAX CHECK-OFF
Every year at this time -- thanks to Howie Carr's annual column (e.g., 2003, 2003, 2006, 2008, 2009) -- we learn just how many of the Gimme Lobby takers not only need and want it, but take it!
And they don't even say thank you, just grab for more, more, always more . . .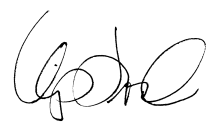 Chip Ford
---