Barbara Anderson's CLT Commentary
Chip Ford and I are planning to attend the Greater Boston Tea Party's Tax Day Rally on Boston Common on Saturday, April 13, from 1-3 pm. Our friend and ally Grover Norquist of Americans for Tax Reform is the keynote speaker, and will be speaking for Citizens for Limited Taxation as well as ATR. Grover is the creator of the "No New Taxes" pledge taken by CLT's 2½ PAC-supported legislative candidates, and is expected to note our opposition to the new tax packages on Beacon Hill.
Chip and I will be staffing an ATR/CLT table during the event. If you attend, make sure to stop by and say hello. We hope to see you there.

CLT has been tea-partying since our creation in 1974, and has been supporting the Greater Boston Tea Party since its first rally in 2009, at which Chip Faulkner was a speaker. He will be speaking at another rally Saturday morning in Framingham, as we celebrate Patriot's Day weekend with like-minded patriots.
For directions and more information
click here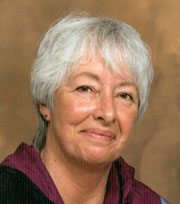 Barbara Anderson