Chip Ford's CLT Commentary
First a little background and insight. Grover Norquist and his dad, Warren from Weston, have been CLT members forever, from the beginning. Grover as a college student hung out in the old CLT office in Boston helping out however he could. From there, he went to Washington, founded and made his reputation as president of Americans for Tax Reform (ATR). ATR co-sponsors Chip Faulkner's "Friday Morning Group," a monthly meeting of the state's most prominent center-right organizations and activists. According to ATR, ours is one of if not the most successful in states across the nation. It was Grover who first initiated the "Taxpayers Protection Pledge" decades ago.
On the ATR website, it's noted:
The Origins of the Tax Me More Fund
Massachusetts, specifically the taxpayer group Citizens for Limited Taxation (CLT) was a leader in developing a tax me more fund proposal in 2000-2001 (although Gov. Huckabee created the AR fund before it was approved in MA). After succeeding in reducing income taxes in a 2000 referendum, the Voluntary Optional Tax Endowment (VOTE) was a way for opponents to voluntarily pay at the old rate. The legislature added a checkbox on its state tax forms in 2001 that allows the taxpayer to decide which tax rate he wants to pay: 5.3% or 5.85%
Tax Freedom Day this year reached us Massachusetts taxpayers two days later than the national average. (See: CLT News Release - Monday, April 11, 2011: "Tax Freedom Day in Massachusetts two days later than U.S.") But taxes make up only a part of the cost of government. Regulations, and their actual costs, are an additional factor. This is what the Cost of Government Day factors in. For years ATR has been documenting things like how much regulations add to the cost of simple things like the cost for a loaf of bread.
Where does Cost of Government Day (COGD) place Massachusetts?
Massachusetts

Rank in 2010: 44
Rank in 2011: 40
# of Days Worked: 227
State's Cost of Government Day: 15-Aug

MA — 11th latest, behind only:

CT
NY
MD
DC
WI
WA
MN
CA
IL
PA
This means we Bay State taxpayers must work another three days more than the national average to pay for our cost of government within our borders on all levels.
Our personal COGD doesn't arrive until next Monday.
But then, we were two days behind Tax Freedom Day as well.
ATR's COGD report notes:
As of March 2011, state and local governments have an outstanding debt of $2.447 trillion. Furthermore, state and local governments are facing a $3.1 trillion shortfall in projected pension spending—a shortfall of $21,500 for every US household. These liabilities are government worker pension promises that outpace the size of financial assets held by state and local governments. State and local governments' unfunded liabilities comprise a massive 22 percent of GDP....

However, the true $3.1 trillion cost of state and local government promises continues to be masked with accounting gimmicks. States are significantly overestimating the rate of return on their pension assets....

The problem of overpaid public workers bleeds into state and local government budgets. The Bureau of Labor Statistics found that: "Total employer compensation costs for private industry workers averaged $28.10 per hour worked in March 2011. Total employer compensation costs for state and local government workers averaged $40.54 per hour worked in March 2011."

State and Local Employees
Massachusetts

State: 126,900
Local: 268,700
Total: 395,600

COGD – Massachusetts

▫ Every year Americans for Tax Reform calculates the Cost of Government Day (COGD), the date of the calendar year on which the average American worker has earned enough gross income to pay off his or her share of spending and regulatory burdens imposed by all levels of government, federal, state and local.

▫ On August 12th, 2011 the average American will have worked enough days to pay for their share of government spending and regulations. This year's national Cost of Government Day is 2 days earlier than 2010 date of August 14th.

▫ Unfortunately for the residents of Massachusetts, their Cost of Government Day falls three days after, on August 15th.

▫ This means that taxpayers in Massachusetts must work 227 days out of 2011 just to pay for the cost of government.

▫ 39 states work fewer days than Massachusetts to pay for the cost of government.

▫ The residents of Massachusetts work three days more than the average American to pay for the cost of government. They are saddled with cumulative tax increase of about $8.52 billion from FY2002-FY2011.

▫ That amounts to a tax increase of $1,285.40 for every man, woman and child in Massachusetts over the last ten years.
So congratulations, come Monday. On August 15th every cent we've earned thus far this year will have finally paid off our share of the cost for running government; federal, state, and municipal. Come Monday we can start keeping whatever we earn for the remaining four and a half months of the year, lucky us!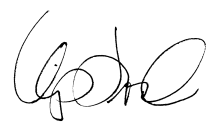 Chip Ford
---