Chip Ford's CLT Commentary
Over a decade ago CLT began warning about "The Ticking Time Bomb - Public Employee Benefits" but the politicians kept playing the game, kissing up to public employee unions for their own benefit with the cost coming out of our pockets, kicking the can down the road. The end of that road is now in sight.
Back then, when we first waved the warning flag, we wrote:
As economic cycles rise and fall, only public employee benefits always increase.

As the private sector cuts costs and employee benefits to survive, public employee benefits only increase.

Whether property values rise or fall, public employee benefits always climb.

Nationally, public employee salaries and benefits now exceed those of the private sector by 50 percent, according to the U.S. Bureau of Labor Statistics.

These overly-generous entitlements have for too long been falsely termed "fixed costs." They are "fixed" by politicians negotiating with public employee unions. "Fixed" is the right word only as in "the fix is in."

The only way to continue supporting public employee unions' ceaseless demands and their steadily escalating salaries and benefits is through higher taxes or with drastically reduced core government services year after year. Every cent that goes to their luxuries comes directly from strapped tax-paying family budgets. Taxpayers are receiving fewer and less basic government services as public employees get fatter at the trough.

The end of this continuum is arriving, one way or the other.

Taxpayers have run out of money . . . and patience. The bill is coming due, and the politically promised money just isn't there -- by a long shot.

We're tired of this taxpayer-funded double standard. We're fed up with working harder and longer and being taxed more for less just to support the grand lifestyle to which public employees have become accustomed.

This system of abuse and its unconscionable sense of entitlement is about to crash and burn if it isn't very quickly reformed. When under its own weight it inevitably does, there simply won't be enough taxpayers to further victimize to pay for its unimaginable cost. We will have been tapped dry, bankrupted. All of us. And with us, so too will be the greedy public employees with their unfunded promises -- all victims of political expedience.

This end is not far off, and the juggernaut plods steadily toward us. It will arrive sooner or later. If nothing is done to correct past largesse at taxpayers' expense, it will arrive sooner. In some places it already has.
As I expect you know, Wisconsin Gov. Scott Walker has taken his state's public employee unions head-on. His state's Democrat senators -- now in the minority -- are in exile to avoid a vote, hiding out in Illinois to prevent a quorum and a vote they cannot win. Public employees statewide have launched a "sick-out" and have been assaulting the state capital in Madison, WI for days.
The Greater-Boston Tea Party is sponsoring a rally today to support Gov. Walker and his principled stand against endless public employee union extortion. If you'd like to express your support by attending, the details follow.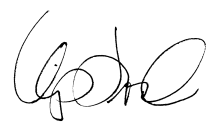 Chip Ford
---