Focus, despite 'overwhelming' distractions (May 17)


CLT joins other groups demanding IRS accountability (May 14)


Tax hikes and more spending are happening suddenly and quickly (Apr 24)


The Greater Boston Tea Party Rally (Apr 14)
Photos and News Reports
The tax hike ball's now in the Senate — Act Now! (Apr 11)
House Passes $500 Million Tax Hike (Apr 9)
Bacon Hill Pols: Are They Suicidal? (Apr 5)
Memo to the Legislature: No to New Taxes (Apr 5)
Join us at the Greater Boston Tea Party (Apr 4)
How much more does government need to take from us? (Apr 3)
Tax Freedom Day: Mass. 4th–Latest State in USA
Proposed tax hikes moving Bay State toward latest in the nation (Apr 2)

---
MORE CLT UPDATES
Updates, Alerts, News Releases and Advisories back to 1997


The Beleaguered Bay State Taxpayer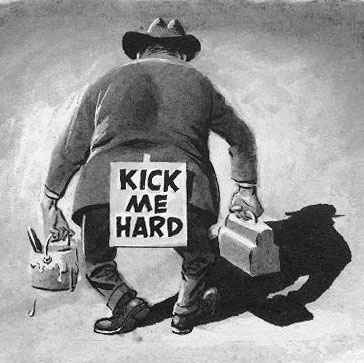 See also:
Point of Reckoning: Two Decades of State Budget Trends

By Cameron Huff ● MassInc Policy Brief ● March 2008

The Fat-Cats' Trojan Horse


CLICK HERE

Was It a Promise or Wasn't It?
You Decide!
Contains former-Speaker Thomas Finneran's
absurd defense of the indefensible

Contains former-President Thomas Birmingham's
absurd defense of the indefensible

November 4, 1980 - November 4, 2010
CLICK HERE FOR ITS HISTORY

Boston Globe Magazine - May 18, 1986
Massachusetts makes a comeback
What is responsible for the state's amazing turnaround?
Would you believe Proposition 2˝?
By Charles Kenney
Proposition 2˝ Information
Proposition 2˝ and You
Celebrating the 25th Anniversary of Proposition 2˝
Report

(Requires Adobe Acrobat Reader)

More Celebrations
Proposition 2˝ - 20 Years Later
November 4, 2000
Report

History of Proposition 2˝
From the Massachusetts Municipal Association
CLICK
Proposition 2˝ Ballot Questions
Requirements and Procedures

Massachusetts Department of Revenue
Division of Local Services
Everything You Wanted to Know About Levy Limits ... But Were Afraid to Ask
A Primer on Prop 2˝

Property Tax Abatement Form

The Latest News on Proposition 2˝ Overrides
The Boston Globe's
Budget Blues
Click below to request a copy of CLT's
"How to Defeat a Proposition 2˝ Override" manual
Tongue-in-Cheek Tips from a Taxpayer Activist:
What to expect from Proposition 2˝ override supporters
Including "Where Would You Cut?" (A CLT Exercise in Futility)
and
"Revolution 2010" — The campaign to "Repeal the Sales Tax Hikers!"
CLICK HERE